Special Professor Talk on "The Progress Principle"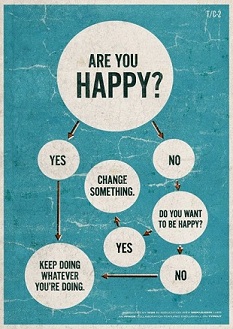 Join us for a special event with HBS Professor Teresa Amabile to find out what makes people happy, motivated, productive, and creative at work. Professor Amabile will reveal the answer as well as the implications for managing people--and yourself.

SPECIAL BONUS: The first 50 people to Reserve for this event will qualify for a FREE copy of Professor Amabile's book, The Progress Principle, which they will receive when they attend the event. (Sorry, books cannot be mailed!)

New research reveals surprising answers to the question, "What makes people happy, motivated, productive, and creative at work?" Inner work life--the continuous stream of emotions, perceptions, and motivations at work--has a profound effect on a person's performance. So what boosts people's inner work lives? Professor Amabile, Edsel Bryant Ford Professor of Business Administration at HBS, will answer these questions and explain the Progress Principle.
About Teresa Amabile
Teresa Amabile is the Edsel Bryant Ford Professor of Business Administration in the Entrepreneurial Management Unit at Harvard Business School. She is also a Director of Research at the School. Originally educated and employed as a chemist, Dr. Amabile received her Ph.D. in psychology from Stanford University in 1977. Her research investigates how life inside organizations can influence people and their performance. Originally focusing on individual creativity, Dr. Amabile's research expanded to encompass individual productivity, team creativity, and organizational innovation. This 35-year program of research on how the work environment can influence creativity and motivation yielded a theory of creativity and innovation; methods for assessing creativity, motivation, and the work environment; and a set of prescriptions for maintaining and stimulating innovation. Dr. Amabile's current research program focuses on the psychology of everyday work life: how events in the work environment influence subjective experience ("inner work life") and performance (creativity, productivity, and commitment to the work). Before joining HBS, Dr. Amabile held several research grants as a professor at Brandeis University, including "Creativity and Motivation," from the National Institute of Mental Health, and "Downsizing Industrial R&D," from the Center for Innovation Management Studies. She was awarded the E. Paul Torrance Award by the Creativity Division of the National Association for Gifted Children in 1998, and the Leadership Quarterly Best Paper Award by the Center for Creative Leadership in 2005.

Dr. Amabile has presented her theories, research results, and practical implications to various groups in business, government, and education, including Lucent Technologies, Procter & Gamble Company, Novartis International AG, and Motorola. In addition to participating in various executive programs at Harvard Business School, she created the MBA course, Managing for Creativity, and currently teaches the course in Leadership and Organizational Behavior. Dr. Amabile was the host/instructor of Against All Odds: Inside Statistics, a 26-part instructional series originally produced for broadcast on PBS. She has served as a Director of Harvard Business Publishing and Seaman Corporation, and a Trustee of the Creative Education Foundation.
Dr. Amabile is the author of The Progress Principle, Creativity in Context, and Growing Up Creative, as well as over 150 scholarly papers, chapters, case studies, and presentations. She serves on the editorial boards of Creativity Research Journal, Creativity and Innovation Management, and Journal of Creative Behavior. Her papers include: Creativity (Annual Review of Psychology), Assessing the Work Environment for Creativity (Academy of Management Journal); Changes in the Work Environment for Creativity during Downsizing (Academy of Management Journal); Leader Behaviors and the Work Environment for Creativity: Perceived Leader Support (Leadership Quarterly); and Affect and Creativity at Work (Administrative Science Quarterly). She has also published several articles in Harvard Business Review.

Please feel free to check out Professor Amabile's blog on the Harvard Business Review website on "Winning, Losing, and Collaboration."

EVENT DETAILS: Please sign up by clicking the "Click here to buy tickets!!!" link at the bottom of this page or by calling the club office at 1-847-256-4846. Previous registration is required, as building security demands a list of participants.

DATE: Thursday, August 11
TIME: 5:30-7:30 PM
LOCATION: McDermott Will & Emery, 227 W. Monroe Street, 45th Floor, Chicago
COST: HBSCC Patron and Patron & Guest Pass members: Free
HBSCC Regular members and their guests: $20/person
Non-members of HBSCC: $40/person

RESERVATION DEADLINE: Wednesday, August 10

Click here to buy tickets!!!
CANCELLATION POLICY: All cancellations must be received within two (2) business days of the event or the attendee who made the reservation will be charged, regardless of participation, due to costs associated with the reservation.