GO TO 2040: The Urgency of Long-Range Planning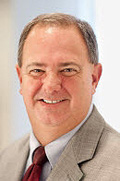 Thursday, March 10, 2011
7:30 a.m. - 9:00 a.m.
Max & Benny's

Details of the Presentation and Dialog Session
Overseeing the strategic planning for your company can be tough enough. What if you had to plan for the entire metropolitan region? And not just go out 1 year or 5 years, but take your plan out 30 years? Perhaps you could even plan for a Cubs World Series victory during that time! Sox fans might disagree and say you would need an even longer time horizon!

Randall S. Blankenhorn, Executive Director of the Chicago Metropolitan Agency for Planning (CMAP), will give a talk entitled, "GO TO 2040: The Urgency of Long-Range Planning." The presentation will describe CMAP's integrated approach to the seven-county region's challenges, with an emphasis on changing how development and infrastructure investment decisions are made.

About Randy Blankenhorn and CMAP
Randall Blankenhorn is the Executive Director of CMAP, the official regional planning organization for the northeastern Illinois counties of Cook, DuPage, Kane, Kendall, Lake, McHenry, and Will (www.cmap.illinois.gov). Under his leadership, CMAP developed and is now guiding the implementation of GO TO 2040, metropolitan Chicago's first comprehensive regional plan in more than 100 years. To address anticipated population growth of more than 2 million new residents, GO TO 2040 establishes coordinated strategies that help the region's 284 communities address transportation, housing, economic development, open space, the environment, and other quality-of-life issues. See www.cmap.illinois.gov for more information.

The GO TO 2040 plan's four themes--Livable Communities, Human Capital, Efficient Governance, and Regional Mobility--address the fundamental challenges that shape residents' daily lives. Randy and CMAP staff work closely with seven counties, 284 municipalities, and scores of stakeholder groups to implement the plan's strategies for aligning public policies and investments, which will maximize the benefit of scarce resources as the region adds more than 2 million new residents in the next three decades. With GO TO 2040's integrated approach to transportation, housing, economic development, open space, the environment, and other quality-of-life issues, CMAP is dedicated to strengthening the region's communities and ensuring economic prosperity.

Prior to joining CMAP in 2006, Randy was Bureau Chief of Urban Program Planning for the Illinois Department of Transportation (IDOT), coordinating activities of the 14 metropolitan planning organizations across Illinois.

Please sign up in advance. With enough R.S.V.P.'s we can order the buffet. Thanks for supporting the North Shore Interest Group!

DATE: Thursday, March 10, 2011
TIME: 7:30 a.m. – 9:00 a.m.
LOCATION: Max & Benny's (Brookside Shopping Center), 461 Waukegan Road, Northbrook, Illinois
COST: Please prepay now through the club website
HBSCC members ( with prepaid reservation): $15.00; HBSCC members (without prepaid reservation): $20.00
HBSCC Patron and Patron Plus Guest Pass members: FREE!
Non-members of HBSCC and Guests: $25.00
R.S.V.P. Deadline is Tuesday, March 8
Click here to buy tickets!!!

CANCELLATION POLICY:
All cancellations must be received within two (2) business days of the event or the attendee who made the reservation will be charged, regardless of participation, due to costs associated with the reservation.
NORTH SHORE INTEREST GROUP FUTURE DATES:
We meet the second Thursday morning of every month. We are looking for presenters for April onward for 2011.

If you would like to present or have a suggestion for a presenter, please let Jon Paul know.
Jon Paul, MBA 1980
North Shore IG Chair
President, Value Added Finance Resources
jon@valueaddedfinance.com